Hello and happy September. The season is changing for sure, you can hear the crickets chirping and feel the crisp cool air that signals the fall. It is a good time of year to re-establish routine, especially if you have played hard all summer. School has started for students and educators, and of course back to school germs are alive and well. It amazes me how a change of season can change our susceptibility towards illness and just like that everyone has some kind of virus. I like to think of it as a detox, a way to warm up our bodies to be prepared for the colder seasons.
I am asked always what to do about back to school germs or the fall cold. I have a protocol I have used for years if you a are getting sick and many of you know it:
If you are getting sick do the following (unless you are pregnant then do not do this)
10,000 IU vitamin D once a day for 5 days

2000-5000mg of vitamin C once a day for 5 days (take this to bowel tolerance, if you get diarrhea you have taken too much)

50mg of Zinc once a day for 5 days (don't take this on an empty stomach or with grains of any kind or you WILL get an upset stomach)

100,000 IU of vitamin A once a day for 5 days (this is a high dose and you MUST NOT do this if you are pregnant)
If it is your child getting sick, I just take the above formula and cut in in half.
Aconitum Napellus 30c one pellet twice a day for 5 days
There are also a few supplement protocols that I like a bit that you can take on a regular basis. Below you can find a link to "fullscript" an online platform where you can buy this protocol or see a few others that I have put together that I really like. If you don't have a fullscript account with me (it's free to start and you receive awesome automatic discounts!) click the first link to sign up!

Of Course I would not be myself if I did not talk about homeopathy. I do have the Flu 2023 in the office, this is something I have people take once a week during cold and flu season (October – March) to prevent colds and flus. If you want some call the office and we can get it for you.
Other homeopathic remedies that can be helpful:
Aconitium Napellus (Aconite) – take at sudden onset of a cold or flu

Ferrum Phos – take on early stages of a cold, where you feel it coming but it is not major

Nux Vomica – stuffy cold with a lot of sneezing and irritability

Natrum Mur – stuffy cold with egg white mucous discharge

Allium Cepa – burning eyes or nose with the cold.
There are countless homeopathic medicines for a cold or a flu. It is always based on the symptoms you present with, if you can match the symptoms you have with the symptoms of a homeopathic medicine you will get better faster.
Stay healthy and let me know if you need anything.
xoxo
Dr. Amerine
---
HomeopathyER
I had a great case of Ledum last week, I love it when homeopathy works so clearly and dramatically. A 74 year old man had shoulder replacement surgery on Friday August 25th. The pain at first was managed with Arnica. What I can say about that is there was never any bruising at all. Because of the local anesthesia given in surgery it was impossible to assess pain so I continued until the Arnica proved or disproved its efficacy. Saturday night came and so did the violent pain that everyone talks about after a shoulder replacement surgery. The only symptom I could get from him was it was a violent deep pain under the incision…okay that does nothing to help me find a remedy. So I inquired about how the surgery was done. A piece of the titanium was hammered into the bone; it made me think of a puncture wound to the bone. The first remedy to think of ALWAYS in a puncture wound is Ledum. So I had the patient take Ledum 200c. Well with in 30 minutes he was fast asleep and slept all night. He re-dosed the remedy only a few times if his arm ached and that was all. No more pain to speak of…ummmm REALLY? I do love homeopathy. This patient is now 2 weeks post surgery; he takes Ledum sometimes if he gets a pain and it instantly goes away. He is walking a few miles a day and getting ready to start rehab. He never once even took Tylenol! All I can say here is if you know a handful of first aid remedies and you try them you can do so much to manage pain. Here is a bit more about Ledum:
Ledum – This remedy has two main indications. The first is any kind of puncture wound. This can include stepping on a nail, a shot of any kind, the bite of an insect or even animal. The injury is not likely to be hot, but skin-temperature or even cool to the touch. This is one way you can tell it from a puncture wound on fingers and toes that would indicate Hypericum. A Hypericum injury will be hot or have a sensation of warmth. The second indication of Ledum is after an injury where perhaps Arnica did not work and the bruising is almost black in color.
---
Lifestyle Corner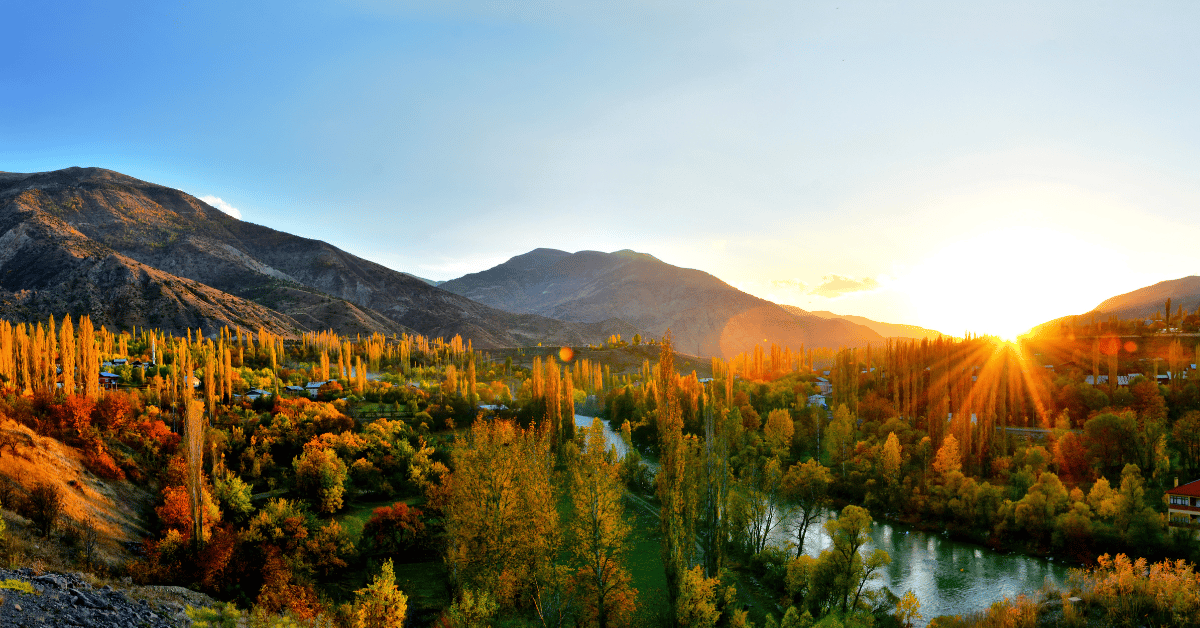 Nature
I am a better person when I can get out into nature. I actually forgot this until this summer, it seems a bit crazy to say. I was camping over 20 days this summer and with each trip that I came home from I was a happier person, better mom, better wife, better doctor and had amazing energy. We can get so busy in our life that we forget that we need to get outside. We think we are too busy to get out, but I am pretty sure that if we don't get out our productivity actually goes down. If we can spend time in nature our productivity goes up, and our time is thus managed better and we actually have more free time! I urge you to take the time to get out to nature at least once a week. Go for a walk, go for a hike, go sit under a tree and let the ground support you…Do something out in nature!
---
September Blog Feature
Prevent Brain Drain in Your Elder Years
Is memory decline inevitable or are there things that can be done? Across the world, especially since COVID, the topic of mental health has gained in popularity as people try to recover from and prevent future mental health conditions. These worries can be especially concerning with age. We now know one in ten adults over age 65 in the United States suffers from dementia while with an additional 22% suffering mild cognitive impairment. Of older adults over age 90, 35% have dementia. 60–70% of all dementia cases may be due to Alzheimer's disease, the most common form of dementia. With these statistics in mind, it's no wonder memory concerns are a hot topic for middle-aged and elderly adults.
Who Is Most At Risk
Generally, age is the most important factor. The older you are, the higher your risk of developing dementia or another form of cognitive decline. Those who have lower levels of education or are African American or Hispanic are also at a higher risk. Additionally, those with a family history of Alzheimer's or dementia are also at an increased risk. This is true regardless of gender. Men and women have similar rates of developing cognitive decline or impairment over time.
Lifestyle choices can also have a significant impact on the risk of developing memory problems. Smoking has a significant impact on mental decline, potentially because it increases the risk of cardiovascular disease. Heavy alcohol use also contributes, though moderate drinking doesn't seem to pose the same level of risk. High cholesterol, atherosclerosis, and diabetes also increase the risk of memory problems. Physical inactivity, social isolation, and being overweight or obese are additional factors putting people at risk of cognitive decline. Finally, high inflammatory markers in the body such as homocysteine level is a strong risk factor for Alzheimer's and vascular dementia.
Signs and Symptoms of Brain Drain
It's important to note that everyone presents memory loss and cognitive decline in different ways. Signs and symptoms depend on the person's mental status before becoming ill, underlying causes, and if there are any other health conditions present.
According to the World Health Organization, early signs and symptoms are:
forgetting things or recent events
losing or misplacing things
getting lost when walking or driving
being confused, even in familiar places
losing track of time
difficulties solving problems or making decisions
problems following conversations or trouble finding words
difficulties performing familiar tasks
misjudging distances to objects visually
Common changes in mood and behavior include:
feeling anxious, sad, or angry about memory loss
personality changes
inappropriate behavior
withdrawal from work or social activities
being less interested in other people's emotions
As time progresses, symptoms get worse. The affected person may not be able to recognize family members or friends, have a hard time moving around, or experience a loss of bladder/bowel control. They can also have trouble taking care of themselves, oftentimes including eating and drinking, and in some cases, they can develop aggressive behavior as well.
Conventional Treatment Options
In 2019, dementia cost 1.3 trillion US dollars globally with the majority of money spent due to caregivers. This mainly includes family members and close friends providing an average of five hours of care each day. With this in mind, therapies and treatments to help maintain memory and independent function are critical to overall public health.
First-line therapies for those with Alzheimer's dementia (AD) typically include cholinesterase inhibitors. This class of medications delays the breakdown of the neurotransmitter acetylcholine. Since acetylcholine is one of the first neurons and neurotransmitters affected in Alzheimer's, these medications can help reduce the damage early on. Additionally, these medications have been shown to slow down mental decline in mild to moderate AD. Another medication for moderate to severe AD is memantine which helps protect neurons from excitotoxicity.
Antidepressants can be used to help with any mood disorders which may occur. Some medications may also be used to help lower any agitation or anxiety which may arise. Other drugs are being developed to help deal with neurofibrillary tangles and beta-amyloid plaques which are thought to be a main cause of AD.
Overall, people suffering from dementia may stabilize, but the vast majority of them continue to decline over time. These folks rely on family members and friends to help care for them. In some cases, the affected person has to be placed in a full-time care facility with a memory unit.
Prevention with Natural Therapies
Again, lifestyle choices contribute significantly to the risk of developing memory loss and cognitive decline. Considering this, it's important to try and prevent your mental state from declining. One great way to help with this is to eat a whole foods diet with a rainbow of colors to make sure you are getting adequate nutrition. Exercising for thirty minutes at least three times a week is supportive of overall health and can lower disease risk factors that contribute to memory decline in addition to a healthy diet.
Eat Less Sugar. The World Health Organization in 2015 recommended sugar consumption should be twenty-five grams or less every day for the average adult. Modern diets across the world are often exceeding these amounts. Research has shown the more sugar older adults consume, the worse their memory is. Conversely, the same study found people with diets rich in vegetables and fruits had a better memory.
Fish Oil. Fish oil contains EPA/DHA, omega-3 fatty acids that can help improve overall health. In addition to being anti-inflammatory, EPA/DHA supports healthy cellular membranes. Research has shown adding one gram or more of fish oil a day can improve memory in older adults with mild memory problems. Dietarily, it's recommended to eat oily fish twice a week.
Green Tea (Camellia sinensis). Numerous studies have been done on green tea which have all shown it supports a healthy brain. Green tea contains L-theanine and caffeine as well as other constituents that work together synergistically. Consuming green tea has been shown to improve memory and attention and can even support a healthier mood. It also lowers the risk of developing neurodegenerative diseases, and it appears to lower beta-amyloid plaques. These plaques are a primary contributor to developing Alzheimer's disease. This can be taken as a supplement or by drinking it as a tea at least a few or more times a week.
Mental Exercises. Don't forget the importance of exercising your brain! Research has shown doing games, puzzles, and other activities helps strengthen neural connections. One study found doing 15 minutes of varied online memory exercises had more benefit than just doing crossword puzzles for the same amount of time each day. Not only is it important to exercise your brain, but your brain benefits from variety too. If you already include mental exercise in your daily habits be sure to try different exercises to get the most out of your time.
Adequate Sleep. It's been said sleep is important to health, but adults are recommended to get seven or more hours of sleep nightly. Less than seven hours has been associated with impaired performance and increased errors. It also raises the risk of diseases such as diabetes and heart disease which directly increase the risk of memory dysfunction.
To Sum It Up
Most importantly remember living a healthy lifestyle can help prevent brain drain. Work to manage your stress, get your body moving a little bit every day and eat a whole foods-based diet. Be sure to get at least 7-9 hours of sleep every night, and drink water throughout the day. Last but not least, make sure to get out and socialize in person with your friends and family. These basic healthy lifestyle practices can have a greater impact than any supplement. For more personalized recommendations, reach out to your local holistic health practitioner.
Recipe
Cherry Almond Protein Shake Recipe
This wonderful shake can be made with sweet or tart cherries, though I prefer the tart ones! With a bit of banana, almond butter, and a handful of spinach this vegan recipe is a must have for a quick breakfast or snack on the go!
Prep: 5 Min. Cook: 5 Min. Total: 10 Min. Servings: 1
Ingredients
1 ripe banana (frozen is best)
1 cup frozen cherries (sweet or tart work great)
2 cups organic spinach
1 tablespoon almond butter
1 teaspoon vanilla extract
1/4 teaspoon almond extract
1/2 cup almond milk
Optional add-ins
1 scoop protein powder
1 tablespoon cocoa or cacao powder
Instructions
Put everything into a high-powered blender and mix until ingredients are smooth and creamy. Add milk as needed. This recipe can also be easily doubled to serve two.
Notes
Feel free to make this recipe your own by adding in any of the following:
Flaxseed meal–be sure not to add too much! A tablespoon is usually plenty.
Chia or hemp seeds–1 tablespoon gives a boost of healthy fats, fiber, and omega-3s.
Greek yogurt–add just a scoop. You may want to consider reducing the amount of milk by a quarter cup when adding yogurt. Also be sure the yogurt you're adding doesn't contain a ton of additional sugars.
Protein powder or collagen peptides–Vanilla or chocolate-flavored protein powder go great with this recipe.
Cocoa or cacao powder–everything is better with chocolate; add 1 tablespoon of cocoa or cacao powder to help satisfy chocolate cravings.
---
Interested in Become a Patient?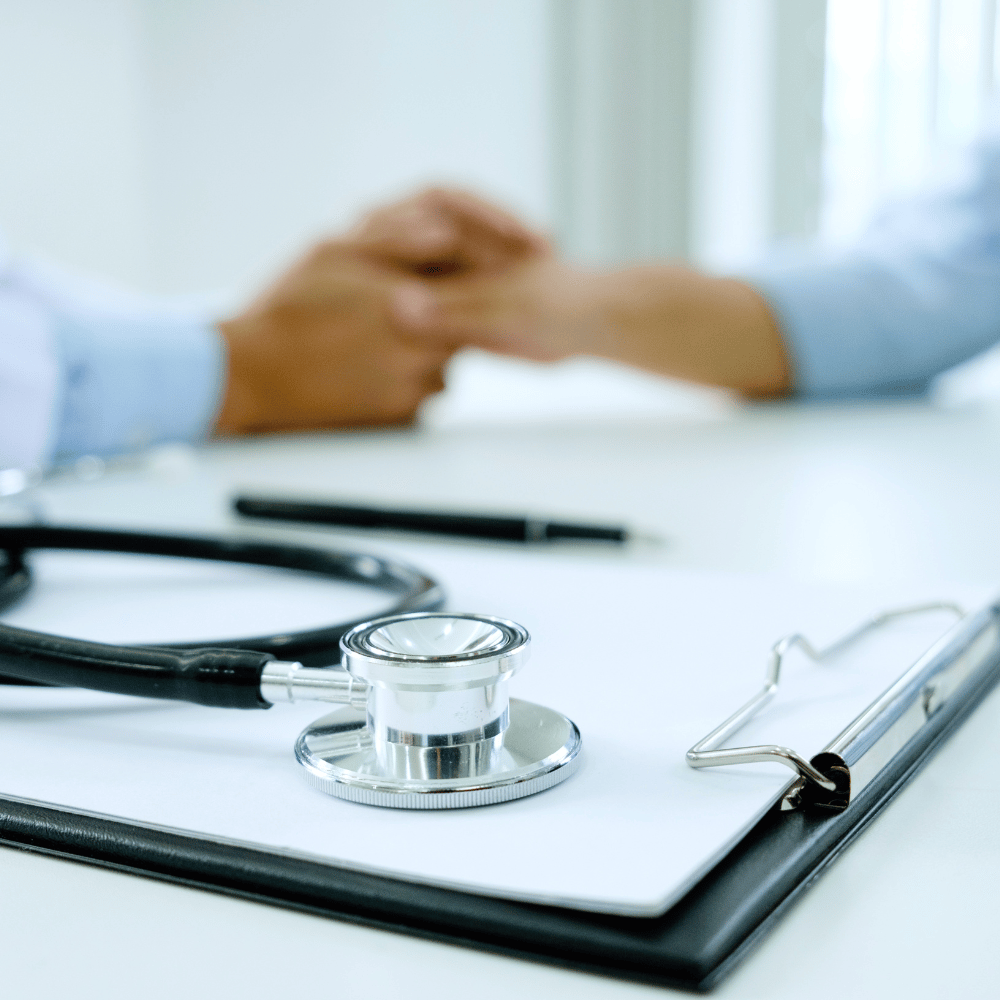 Thanks so much for your interest in Pure Homeopathy! We are a naturopathic team of homeopathy experts, offering virtual care around the globe. We also offer a variety of supportive health services at our clinic in Lafayette, Colorado.
Are you interested in becoming a patient? Book a complimentary call with one of our doctors. You can do this by calling 303-665-2423. Our team will answer all your questions and get you scheduled for the service that makes sense to you. We can't wait to support you with natural approaches that address the root cause and get you to feel better and stay there.
We can't wait to help get you whole healthcare for life!
---
Thank You For Your Sharing!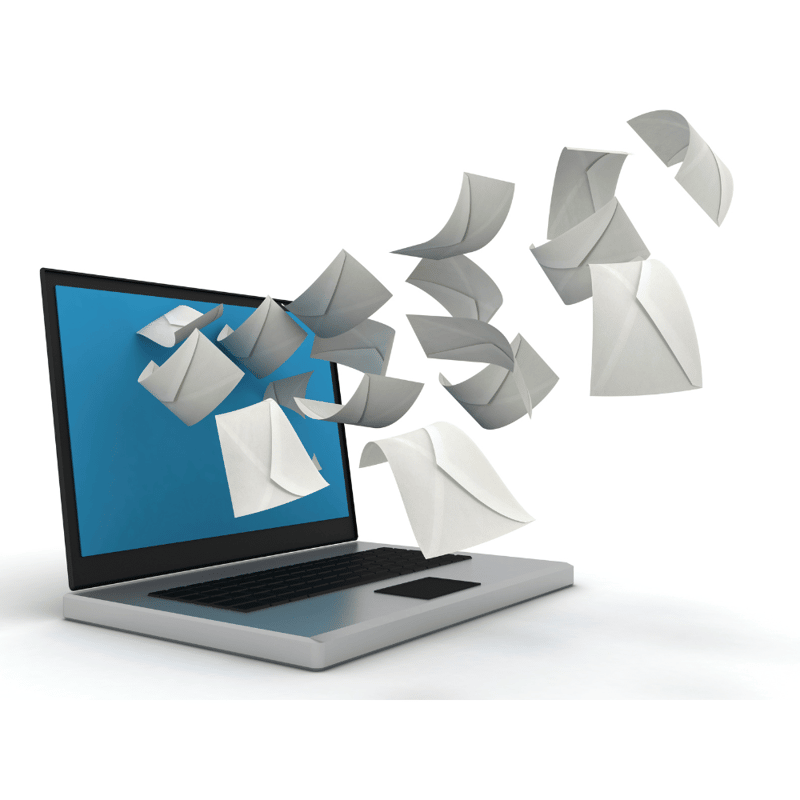 It is because of you that this practice is successful. Please feel free to forward this newsletter to anyone you would like! Also thank you so much for all of your referrals.
Pure Center of Health offers naturopathic and functional wellness programs to get to the root cause, empower healing, and restore hope. Stop chasing your symptoms in circles. Learn more about Pure Center of Health >>