Hello and Happy July!
I have returned from my 42-day sabbatical! I had such a wonderful time with my family, and that was my goal. To have some time to unplug and be with my family 100%. We were able to build memories that will last a lifetime. The importance of sabbaticals is something overlooked in our culture. I had never heard of such a thing until my good friend was given a sabbatical every 7 years from his work. I remember when I first learned of this, thinking that this is how we prevent burn out. If we can take time intentionally to rest and be with our family, to refill our cup then we can come back to our work ready to give 100%. I began to plan my sabbatical. I had first hoped to take a sabbatical in 2019, well that did not work, so I kept hoping for the next year, and the next. I suspect taking a sabbatical is much easier when you work for a corporate company that builds it in for its employers. Being self-employed, it is hard to prepare for something like this in my work and it took a lot of my close friends and council to encourage me to unplug completely, but as you know, I did it. I return today with a cup that is filled and more than excited to see and work with all my beloved patients. I will do this again in another 5-7 years. Between now and then I will do what I have done for the first 20 years of my practice, work hard, take some family vacations and take some work trips. What about you all? Have you taken a sabbatical? Can you work to make it happen? It is a gift and a kind of healing that no medicine can give you and I encourage each of you to work to incorporate one into your lives, even if it takes a few years to make it happen!
Are you interested in working for me? I am again hiring for a full-time position to help me run my office. First, you MUST love homeopathy, second be able to work in my office Monday – Thursday from 8am – 5pm and third be tech savvy. If this is you, or if you know someone that this would be perfect for, reach out to me at DrAmerine@purehomeopathy.com.
Love to you all!
Dr. Amerine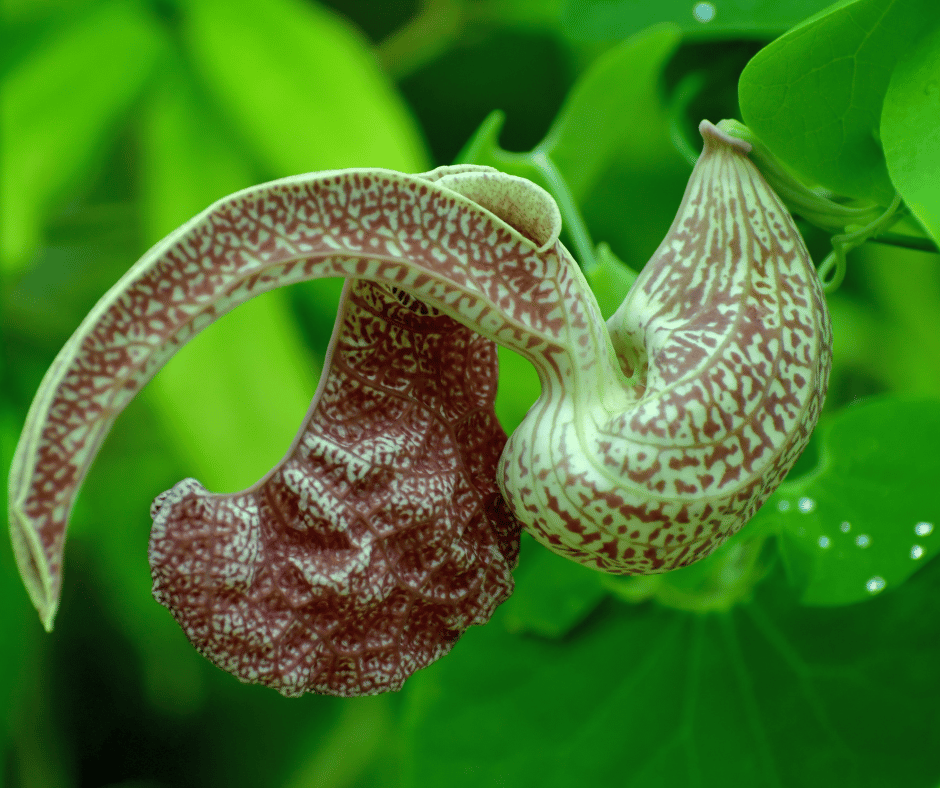 Homeopathy ER: Aristolochia
I am introducing you to a remedy that I have never really talked about. It is a homeopathic remedy that I did over 200 hours of research on and presented it to an international group several years back. However, I did not use it much at the time. This year, upon re-reading some of my notes I was reminded of the great uses of Aristolochia.
1. Chaffing – if you are prone to chaffing because your skin rubs together this is the remedy for you. It will stop the pain of chaffing, heal the skin, and allow you to walk on. Simply take the remedy as needed and the pain and chaffing will stop. My husband and I were out for many long walks and hikes. For him sometimes the chaffing can be so bad, in the past he would use Vaseline or some other cream to try to give a barrier with little if any success. After a single dose of Aristolochia the chaffing and pain was gone. He would need to redose, but it allowed him to carry on. I have since given it many times for the same thing.
2. Mosquito bite itching – This is perhaps my favorite thing ever! I have tried so many remedies to try to get mosquito bites to stop itching and always nothing…. However, Aristolochia is incredible, taking the itch away almost instantly. On my sabbatical I took a group of high school kids backpacking for 6 days. The mosquitos were like nothing I had ever seen before in my entire life! Those who wore shorts had at least 60 bites per legs, I am sure you can imagine the itching as you read this! Everyone got Aristolochia, the itching was gone, if it returned they redosed. It was the backpacking trip favorite.
3. Sun Burn Prevention – well sometimes I forget to apply or re-apply sunscreen…A true confession! If I have been out in the sun and realize I may burn, I take a dose of Aristolochia and nothing, no burn at all. When you take it for mosquito bite itching and forget to put on sunscreen or sweat it all off it also seems to act as prevention…Just saying from real experience where I was hiking in full sun at 11,000 feet! One of our kids on our backpacking trip was "lobster red" with burn and had at least 60 bites per limb (legs and arms) and 10 on the face…I of course gave Aristolochia and before our eyes not only did the itch stop, the "Lobster red" painful burn went to a painless "toasted marshmallow" color, never to peel… Several of my kids on the backpacking trip had the same experience.
This remedy is a true gem and one you should all have in your first aid kit!
---
July Blog Feature
Electrolytes – Are They In You?
Most of us grew up knowing that roughly 60-70% of our body is made of water. You've been told to drink water when it's hot or when you exercise. Suddenly, you learn that water alone isn't enough. Fancy commercials with name-brand products in dozens of colors and flavors burst onto the scene. Drink your electrolytes, and electrolyte drinks are better than water, they say. But is this really true? Are electrolytes crucial to a healthy body? Read on to learn more.
What are Electrolytes?
Electrolytes are substances that, when dissolved in water, create an electrical charge. These positive and negative ions are what allow your body to maintain electrical signaling between cells. To communicate and work effectively, your cells rely on electrolytes to create electrical signals. This is especially important in muscle cells and neurons. Besides playing a role in muscle contraction and nerve impulses, electrolytes also support healthy hydration and pH balance. Electrolytes in humans include sodium, potassium, chloride, magnesium, calcium, phosphate, and bicarbonate.
What Affects Electrolyte Balance?
For the average person, sweat, urine, vomiting, and diarrhea are the primary sources of electrolyte changes. Hormone signals help maintain proper levels of electrolytes. The kidneys help maintain electrolyte balance, holding on to electrolytes in the blood when they are low and excreting them in the urine when they are high. Other organs including the brain, adrenal glands, and to a lesser extent, the lungs also contribute electrolyte balance.
Additionally, not eating enough food or the right foods can affect electrolyte levels. Alcohol consumption, excessive workouts, and eating disorders can all negatively change electrolyte balance.
Generally, your doctor will check electrolyte balance as part of routine lab work. They can also check again if you are experiencing gastrointestinal problems, arrhythmias or other heart concerns, lung disorders, endocrine disruptions, etc. Some medications such as diuretics can also affect electrolyte balance and ongoing labs to monitor electrolytes levels may be ordered.
Importance of Electrolytes
Electrolytes are crucial to overall health. When electrolytes are out of balance, symptoms such as headaches, low energy, fatigue, nausea, blood pressure changes, just not feeling well can occur and/or more may occur. Electrolytes also play a role in many health conditions.
For instance, if you are more active, electrolytes are critical to maintaining proper hydration. As you are sweating, electrolytes and water are lost through sweating. We now know water alone is not as hydrating as water with electrolytes. Research shows that trace minerals and bicarbonate help keep water in the proper places and balance within the body.
Electrolytes have also been linked to maintaining a healthy blood pressure. For instance, table salt (sodium chloride) has been found to increase blood pressure when consumed in larger amounts. On the flip side, consuming potassium, calcium, and magnesium may lower blood pressure.
Natural Ways to Support Healthy Electrolyte Balance
Buy Commercial Electrolytes. This is a viable option for those who don't have a lot of time on their hands. Yet, this can be complex in and of itself. There are dozens of brands and products from powders, dissolvable tabs, and premixed drinks you can buy. Most importantly, before you buy any product, make sure it has little to no sugar in it. Generally, these products are best for people who will be sweating for an hour or more in heat or from working or exercising.
Make Your Own. It can be as simple as drinking a carton of coconut water and adding a pinch of Himalayan salt. If you want to make your own liquid or powdered mix, you can also do that. Here is a link to a great recipe from The Planted Runner. To make things easier, we have also included the recipe below.
Ingredients
1/4 teaspoon baking soda (307 mg sodium)
1/16 teaspoon Morton's Lite Salt (87.5 mg potassium and 72.5 mg sodium)
1/16 teaspoon Epsom salt (30 mg magnesium)
Optional flavors such as lemon or pomegranate juice (you can also choose tea, stevia, or another water enhancer)
Directions
Measure directly into 16 ounces of cold still or sparkling water or other beverage
Please note that using the less is more approach is important with electrolytes as it may cause stomach upset. Start with less and increase if needed. Everyone's body chemistry is different, especially while sweating or working out.
Eat Mineral-Rich Foods. There are a variety of foods you can consume to help maintain a proper electrolyte balance. Healthy whole food options include whole milk, yogurt, unsweetened soy milk, butternut squash, spinach, dill pickles, celery, and lettuce. An easy natural option to consider is drinking coconut water with a tiny pinch of Himalayan salt in it.
Support Your Kidneys. Another approach to consider is supporting your kidney health. Your kidneys filter, on average, about 150 quarts of blood daily. By optimizing function, your kidneys can do a better job helping to maintain electrolytes in your body. Herbs to consider include astragalus (Astragalus membranaceus), Cordyceps sinensis, or ginger (Zingiber officinale). A great way to add these herbs to your diet is via tea or supplements.
As always, if you have a medical condition affecting your electrolytes, it's important to seek medical advice from your doctor or a professional nutritionist trained on your health disorder. If you are looking for personalized natural options for yourself and your family, consider visiting your local holistic health professional.
---
Recipe
Tostones with Garlic Dipping Sauce
Plantains can be prepared in a variety of ways. One of my favorite ways to incorporate plantains into my diet is by making Tostones. These slices of plantain have been fried, smashed, and refried until crisp so that when you snack on one, you feel as if you might just be eating a little bit of sunshine. Once you know how to make them, tostones turn out perfect every time!
Prep: 35 Min. Cook: 10 Min. Total: 45 Min. Servings: 6-8
Tostone Ingredients
4 green plantains
1 cup (canola, olive, peanut, coconut, or avocado) oil, as needed
2 cups water
4 cloves garlic, minced
1 tablespoon salt
1 lime, juiced
Garlic Dipping Sauce Ingredients
1 cup olive oil, warmed
1 head garlic, peeled, crushed, and finely chopped
1 small onion, finely diced
3 tablespoons cilantro, finely chopped
2 tablespoons lemon juice
2 tablespoons lime juice
Salt, to taste
Tostone Instructions
Using a knife, cut the ends off of each plantain. Next, cut the skin of the plantain from top to bottom (lengthwise). Be careful not to cut into the meat of the fruit.
With your fingers, pry open and peel off the tough outer skin of the plantain.
Cut the plantains into one-inch thick pieces.
Pour the oil into a heavy-bottomed skillet. It should be about a third of the way filled with oil. Heat the skillet over medium heat to allow the oil to heat up slightly.
Meanwhile, in a large bowl, combine the water, garlic, kosher salt, and lime juice. Set aside.
Once warmed, add the plantain slices to the oil. The oil should be just warm enough that it begins to lightly bubble shortly after adding the plantains, though the bubbles should not be vigorous. Fry the plantains until they are soft and golden. This should take about four minutes each side. Use a slotted spoon or tongs to transfer the plantains to a paper towel lined plate.
Using the bottom of a glass, plate, or can, gently flatten each fried plantain piece. Smash them just enough so that they flatten out. If they are smashed, too much here they will break apart.
Dip the flattened plantain slices in the garlic-lime water. Let them sit for about 10 seconds, then remove them from the water and gently pat them dry with a paper towel. Repeat.
When nearly ready to serve, heat oil over medium-high heat. Add the flattened plantains back to the oil in batches and briefly fry to crisp, about 1 minute per side. Remove with a slotted spoon and transfer to a paper towel lined plate.
Sprinkle them with salt. Serve with garlic dipping sauce or any other of your favorite dipping sauces, if desired.
Garlic Dipping Sauce Instructions
In a blender or food processor, add olive oil, garlic, onion, cilantro, lemon juice, and salt.
Process until ingredients are thoroughly mixed (watch for the garlic and onion to be fully broken down).
Pour into a stainless steel, glass, or ceramic bowl. Cover and refrigerate sauce until ready to use.
---
Interested in Become a Patient?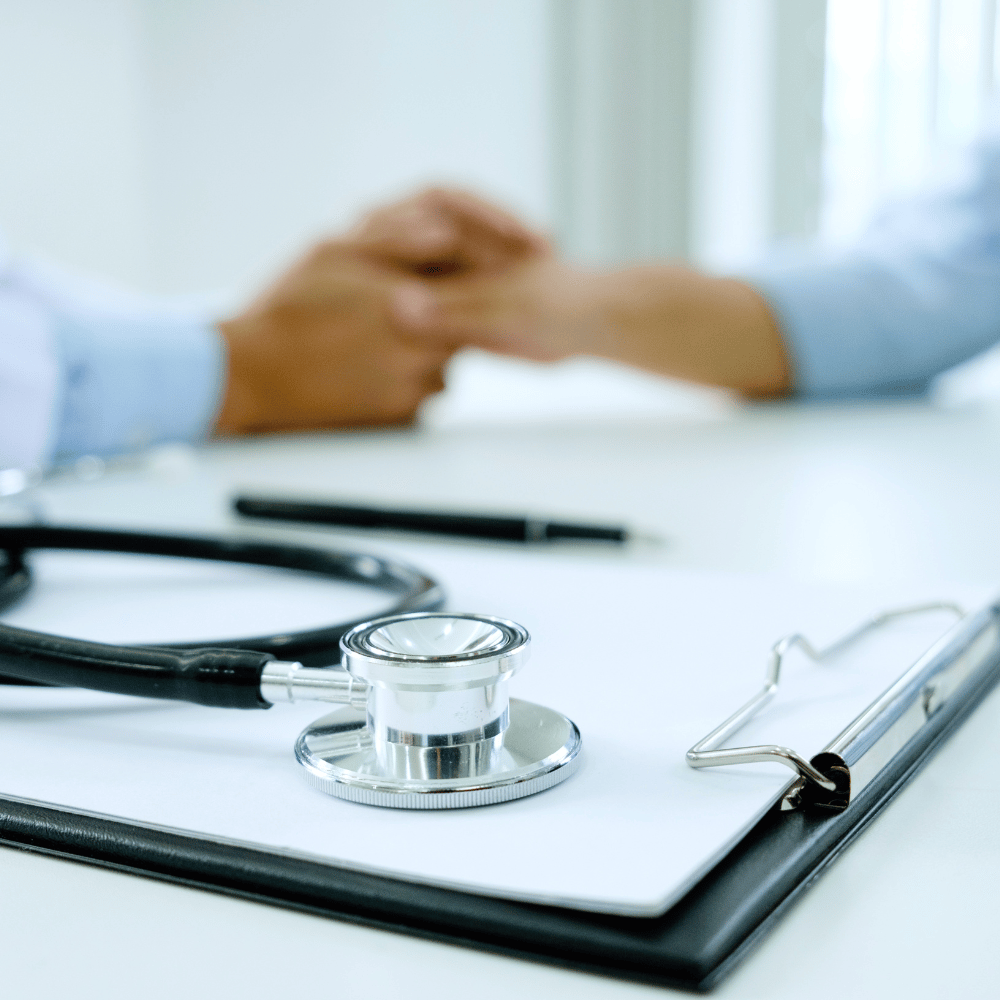 Thanks so much for your interest in Pure Homeopathy! We are a naturopathic team of homeopathy experts, offering virtual care around the globe. We also offer a variety of supportive health services at our clinic in Lafayette, Colorado.
Are you interested in becoming a patient? Book a complimentary call with one of our doctors. You can do this by calling 303-665-2423. Our team will answer all your questions and get you scheduled for the service that makes sense to you. We can't wait to support you with natural approaches that address the root cause and get you to feel better and stay there.
We can't wait to help get you whole healthcare for life!
---
Thank You For Your Sharing!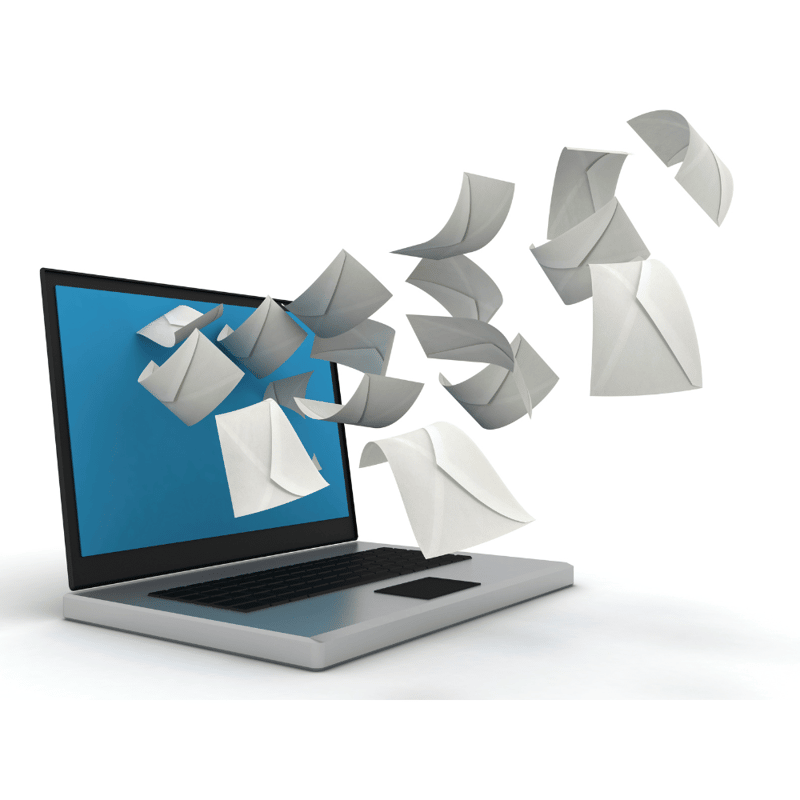 It is because of you that this practice is successful. Please feel free to forward this newsletter to anyone you would like! Also thank you so much for all of your referrals.
Pure Center of Health offers naturopathic and functional wellness programs to get to the root cause, empower healing, and restore hope. Stop chasing your symptoms in circles. Learn more about Pure Center of Health >>