Happy May!
I do hope this month has treated you well. We have had quite a month here locally, ranging from a ton of rain to massive storms, the "creeks" are all full and this is great for moisture! Our first aid class happened May 6th and May 7th and was a huge hit! So much so that we have a date picked for the next class. We will do it during a time where it is cold, and the outdoors are a little less (unless you are an avid skier) enticing. You can plan on the second week of January for a repeat class to be taught.
I want to talk about the importance of rest. When we rest, we heal, it is not the same as avoiding our duties but a time to be still, to rest and to be refilled so that we can continue to do the work we are called to do. As many of you know I am entering into a time of rest as I am taking a 42-day sabbatical. In preparing for this I have realized several things. One is the work that needs to be done in order to get out is A LOT! There is my practice, my family, other personal aspects to my life that all must be buttoned up to take some much-needed rest. I keep telling myself, I will survive these next days before I unplug. As I reflected on this, I realized I need a re-entry plan. The purpose of a sabbatical is NOT to come back with 6 weeks of catch up to do. Perhaps some of you can relate, you have gone away only to come back to so much work that you ask yourself was it worth it…I don't want to have to even think about that! I have an amazing team that will help me stay as caught up as possible and for them I am eternally grateful.
Then there is e-mail… just like all of you I get hundreds of emails a day. Some are spam, some are important some have required tasks. I did a lot of research on the best way to manage email on a sabbatical. As I see it that could be the single most overwhelming aspect to the return of a sabbatical. Thanks to a great book I read, "Tech Wise Family" by Andy Crouch, I have a plan I thought I would share. For my personal and catch-all work email addresses there is going to be an auto reply that explains "I am taking a much-needed rest from the world of technology including my email. The email that you sent me will be headed straight to the archive folder, never to be read. If the topic is vital for me to know, please resend it after July 10th." I am still wordsmithing it but I feel it is important to take and model what a break from email would look like. This thought terrifies me if I am being honest, but I feel it is a vital boundary when in a sabbatical. If I can't fully unplug to be refilled how can I refill to come back?
My patients email address is a little different, there is also an auto replay for that email. However, it will give explicit directions should you need help. Should you need anything you can still email the patients email address, the auto replay back will give instructions to you to either call the office so Tammy can schedule you with my doctor who will be in the office on Wednesdays, Dr. April Graham or schedule with my AMAZING virtual doctor, Dr. Mike Knapp. There will also be Dr. Knapp's email address in that replay so should you need urgent care you can email him much like you email me. My office is still up and running so you will still have all the support you need along the way. We will see how this goes; I have never done anything like this before. I will report my experiences on the other side.
I mentioned I will be having an in-office doctor on Wednesdays covering for me. Her name is Dr. April Graham, she is a wonderful doctor with a little different focus than mine, however she is incredibly competent and can take care of any in office or in person needs. She is very well known for a technique called fascial manipulation. This is a specific kind of body work addressing the facia (the "glue" that holds all the muscles, bones and organs in their proper place). The fascia can get knotted up and tense and thus can cause all kinds of problems ranging from digestive problems, nervous system problems even down to anxiety and depression and of course physical injury issues. My daughters see Dr. Graham and she has helped them both so much with this technique. I encourage you if you are interested in a session with her while I am gone to call the office and get on her schedule. She is doing me a huge favor to help while I am gone, and I would love to give the favor back and tell you about her great work and encourage you to talk with her about it. Her full-time practice is in Longmont, so she is not far however while I am gone she is happy to see anyone in my office on Wednesdays. To learn more about Dr. Graham and her practice you can see her web page:  https://www.blueheronmed.com/ 
As always, I am so thankful for all of you and the great support you have given me. I will journal my experience, sharing my story with you when I return in July. Don't forget our office is still open and Tammy can help you with any of your needs.
Homeopathy ER
Since we are talking about gingivitis lets talk about one of my favorite gingivitis homeopathic remedies. Calendula. Calendula is so good for any inflammation, cuts or injuries in the mouth. If you are having trouble with gingivitis or any other sores in the mouth; place calendula 30c in 1ounce of water, swish it around and spit it out. Do this 2-3 times a day for a week and see if it helps!
I had a patient last week who had a root canal, after there was almost as much pain as before the root canal. The dentist was perplexed saying "the root is gone, there should be no more pain". My patient said 'well I did not get that memo it hurts just as bad'. I had her do this calendula trick and after the first dose the pain was gone, she did not even need to continue the rinse for a week like I suggested. All I can say is when the right homeopathic medicine is give the effects are AMAZING!
May Blog Feature
Dental Practices to Reduce Your Chances of Gingivitis
The mouth is the gateway to the rest of the body, but did you know dental health has an impact on overall health? Poor dental health is associated with cardiovascular disease. In addition, poor oral health is associated with an increased risk of endocarditis, cellulitis, and birth complications including gestational diabetes, miscarriage, and stillbirth. Approximately 50% of American adults have gingivitis, and 80% of adults have had experience with periodontal disease.
What is Gingivitis?
Gingivitis refers to inflammation in the gingival tissue. This is generally caused by bacteria; over 400 different species have been linked to dental inflammation and disease. Gingivitis, if left unchecked, leads to periodontal disease which is inflammation and degenerative changes in the tissues. Those who grind their teeth, are pregnant, or regularly smoke cigarettes are at a higher risk of developing gingivitis.
Time to Get Your Brush Out
We've all heard brushing your teeth is critical to oral health, but did you know electric toothbrushes are better than manual types? Several research studies have concluded that electric toothbrushes are better at removing plaque, potentially due to the oscillating brush head and/or an acoustic component present in some toothbrushes.
Another manual method to remove plaque from your teeth involves using a stick or leaf. Neem sticks and mango leaves are used in Ayurvedic mouth cleansing methods. Miswak comes from Salvadora persica trees and is used primarily in the Middle East. All three of these methods were found to be gentle on tooth enamel and have antibacterial qualities to help prevent dental caries. When using sticks for cleaning your teeth, it's important to use them properly so as not to hurt your gums.
Finally, let's not forget about flossing which reaches in between your teeth to remove excess food particles and plaque. With all manual methods, it's important not to use too much pressure as this can be damaging to the gums and teeth.
Ways to Naturally Support a Healthy Mouth
Dietary Options. Minerals such as calcium and phosphorus are important to maintaining tooth structure. Iron and zinc are important to help saliva maintain its protective pH. Saliva, when produced in adequate amounts, can help protect teeth from damage due to poor dietary choices. Adding vitamin C to your diet helps maintain and repair connective tissue in the gums. Vitamin A helps maintain epithelial integrity which helps prevent gum damage and infection. Additionally, it's recommended to avoid or drink sparingly acidic beverages including soda pop as these are more damaging to surfaces in the mouth. Sugar should also be consumed sparingly, as it contributes to bacterial growth in the mouth.
Oral Rinse. Many different rinses that have been shown to support healthy gums. All the rinses listed here should be used once or twice daily by swishing a small amount in your mouth and then spitting it out into the sink. The most simple one is a salt rinse which has been shown to promote healthy connective tissue in the mouth. This can be made by adding one teaspoon of sodium chloride to one cup of water. Aloe vera juice is another simple rinse that can be used as a mouth rinse; research found it comparable to chlorhexidine, a common dental mouthwash. Other herbs such as lemongrass, sage (Salvia officinalis), and marigold (Calendula off.) have also been used with positive results.
Oil Pulling. This Ayurvedic practice involves swishing oil in the mouth to promote good oral health. Sunflower, sesame, coconut, or other oils are all great options. Oil pulling can help with bad breath, lowering bacterial counts in the oral cavity, and it also seems to lower gum inflammation. This is best done using one tablespoon of oil, then swish it, without swallowing, in your mouth for 15-20 minutes. Afterward, spit the oil into the trash as it can cause a build of oil in your plumbing if you spit it into the sink daily. Then, rinse your mouth well. If you are new to this practice, start swishing for 5 minutes at a time and work up to 15-20 minutes. This can be done a few times daily or weekly.
Herbal Gum. One final point to make is about chewing gums. It's estimated roughly half the people who receive regular dental care use chewing gum or mints. While these gums may not prevent or treat gingivitis, they are commonly used to deal with bad breath, an early sign that gingivitis might be on the horizon. Chewing gums increase salivary flow and can mechanically clean the oral cavity. Studies showed chewing gums containing probiotics, zinc acetate, and magnolia bark were helpful.
Where the Professionals Fit In
To sum this up, there are many natural methods you can explore to help you craft a dental routine that fits your lifestyle. As always, if you have tooth pain, inflamed and/or bleeding gums, or very bad breath, you should seek professional assistance from your dentist.
Recipe
Green Goddess Dressing
Reportedly created in the 1920s by chef Phillip Roemer and the Palace Hotel in San Francisco, green goddess dressing features fresh herbs and amazing variations. This version uses simple pantry ingredients you likely already have on hand. With its vibrant taste and versatility, it will quickly become one of your favorites!
Prep: 5 Min. Cook: 0 Min. Total: 5 Min. Servings: 12
Ingredients:
1/2 cup water

1/4 cup tahini (see notes)

1/4 cup olive oil

1/4 cup fresh lemon juice

1 cup fresh parsley

1 cup fresh cilantro (or fresh basil)

3 tablespoons chopped chives

2 tablespoons freshly chopped dill

1 garlic clove

3/4 teaspoon fine sea salt
Instructions:
Put all ingredients into a high-speed blender. Blend until very smooth.

Taste, and adjust as needed. If the dressing is too thick you can always add more water.

Once made, dressing can be stored in an air-tight container in the refrigerator for up to one week. The dressing will thicken when chilled. It can be thinned by either warming the dressing or by adding a small amount of water.
Notes
If you don't want to use tahini or if you need to avoid sesame seeds, you can use almond butter or cashew butter. This gives it a similar creaminess and texture. If you prefer an even creamier dressing, feel free to add avocado instead.
This recipe can be modified to be oil-free. Simply leave out the oil and add more water to help thin out the dressing. If you are avoiding oil altogether, be sure to use a version of tahini without any added oil.
The dressing will still turn out well if you do not have all of these herbs in your kitchen. Feel free to substitute.
Interested in Become a Patient?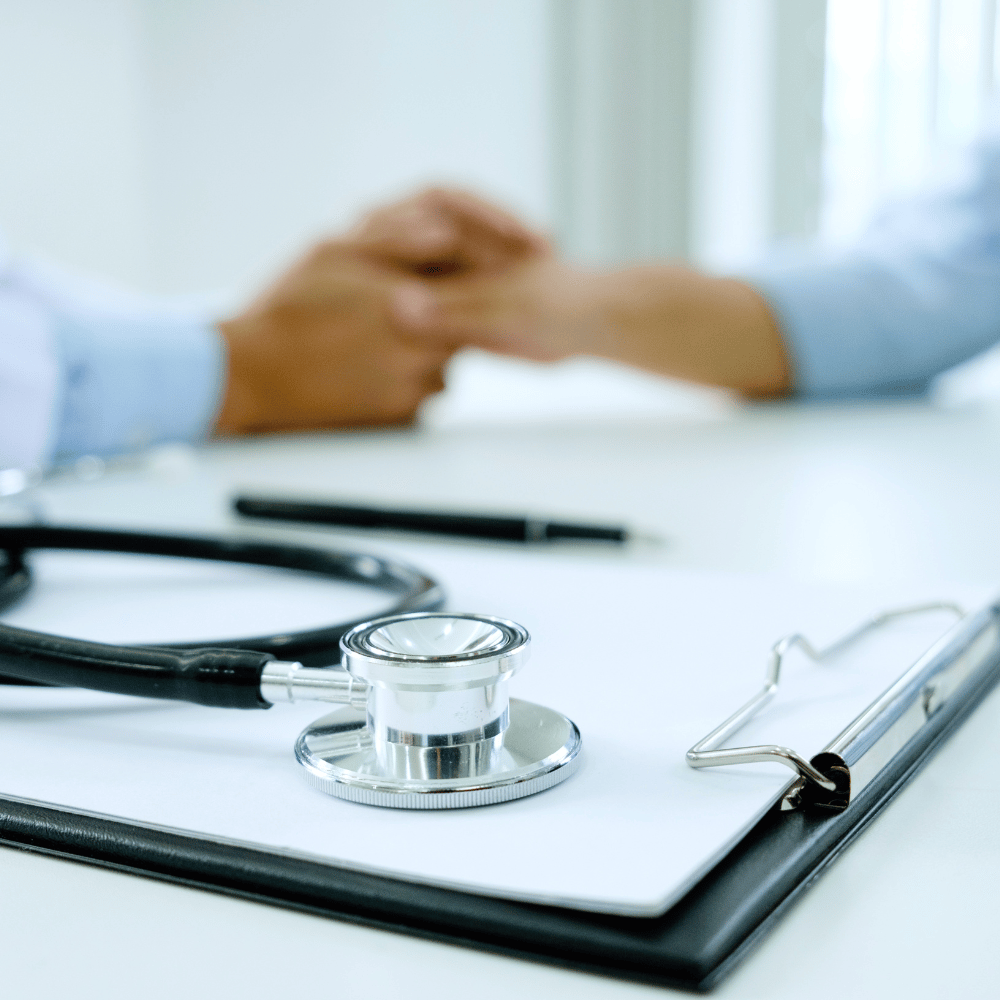 Thanks so much for your interest in Pure Homeopathy! We are a naturopathic team of homeopathy experts, offering virtual care around the globe. We also offer a variety of supportive health services at our clinic in Lafayette, Colorado.
Are you interested in becoming a patient? Book a complimentary call with one of our doctors. You can do this by calling 303-665-2423. Our team will answer all your questions and get you scheduled for the service that makes sense to you. We can't wait to support you with natural approaches that address the root cause and get you to feel better and stay there.
We can't wait to help get you whole healthcare for life!
Pure Center of Health offers naturopathic and functional wellness programs to get to the root cause, empower healing, and restore hope. Stop chasing your symptoms in circles. Learn more about Pure Center of Health >>