April Newsletter
This last weekend I became certified in wilderness first aid, it was a blast and gave me some great inspiration for the upcoming homeopathy and first aid course I am teaching. I fell in love with homeopathy due to first aid situations and that love has continued. In my certification we role played all kinds of first aid situations and I went right along in my notes of what remedies I would use. I am so excited to share all of this with you. While I was in class my family was winter backpacking in Colorado…one of the kids burned his finger being a little careless with his pot. It was enough pain for a teenage boy to yelp and as I was told there was an immediate blister. They were so "excited" to use the first aid kit I made just for them and got out Cantharis. He took the remedy once and redosed one more time when the pain returned. The next day when they were all home telling me about their grand adventure, the story of the burn came out. I immediately asked if they took pictures…after all I like to teach! I got a little flack for that question, but when I looked at his finger there was no evidence of a burn. I asked how I was supposed to believe them without pictures and they assured me next time… hahaha the funny conversations with kids. It does not matter if you are camping or at home, first aid situations will occur and there is nothing like a great homeopathic medicine to help you recover! My class is coming up the first weekend in May, see below for more details.
Other big news you should all know about is I am taking a 6.5 week sabbatical! Fear not, I am coming back, this is not forced or a I need to reevaluate life kind of break, rather a refueling for me. What does this mean for all of my patients you may ask? Great question! We have you covered. The fantastic Dr. Knapp will cover all of you that may need help with a remedy so you are all still in great hands. I am also going to bring in a naturopathic doctor, Dr. April Graham into the office one day a week for the 6 weeks I am gone. Dr. Graham will be able to help with any b12/b6 injections or other treatments that can only be done in person. She is also trained in a really neat technique known as Stecco Fascial Manipulation®. This is a really great treatment that recognizes the physiological balance of the whole person focusing on the interconnection of the muscles and the organs, restoring the balance of the body. If you are interested in seeing her in my office for this treatment while I am gone, please call the office and Tammy will put you on her schedule. Dr. Graham practices close by in Longmont and is only here for the 6 weeks to help me out. If you want to learn more about Dr. Graham check out her webpage  https://www.blueheronmed.com . I will write all about my sabbatical and share my journey. As always I am so thankful for all of you, those of you who are patients, those of you who support my clinic and for all the the amazing referrals. I would not be here if not for you all! See you all soon!
In Health,
Dr. Amerine
Homeopathy and First Aid
Learn the power of homeopathy in everyday first aid situations. This two day seminar will teach you the top homeopathic first aid remedies and how to use them. You will also receive lecture notes along with a homeopathy and first aid booklet. This class may save a life!
When: May 6th: 9am – 5pm May 7th: 12pm – 5pm
Location: Lafayette Chamber Building 304 W Baseline RD Lafayette, CO 80026 – enter thru the south door
Registration Details: Fee: $250. Call the office to register 303.665.2423 or visit our online shop here:  www.purehomeopathy.com/shop 
February Blog Feature
Wild Herb and Foraging Identification is Easy with an App!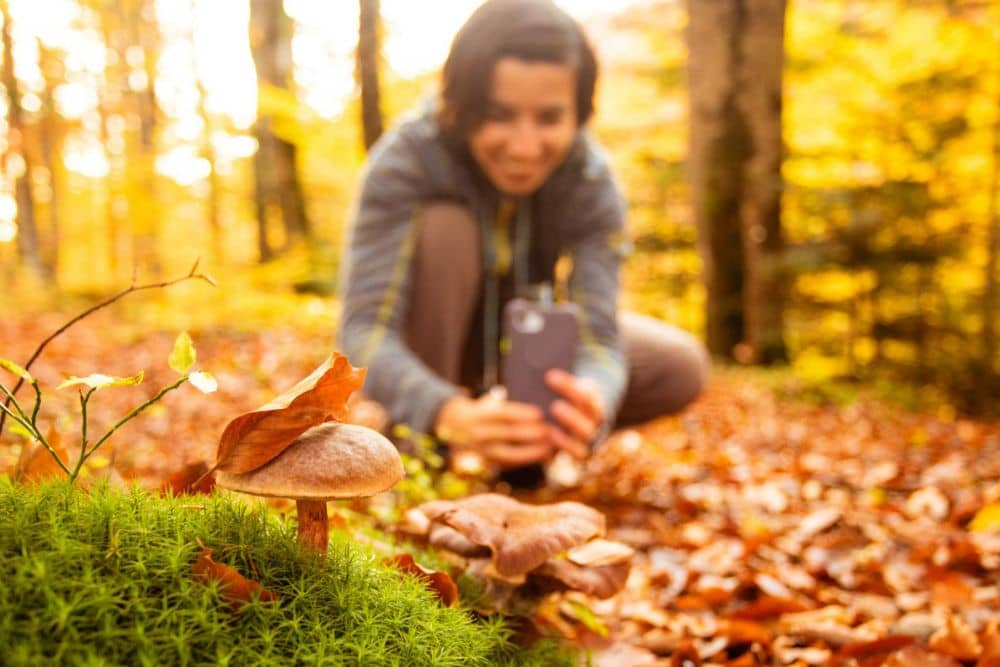 Wild Herb and Foraging Identification is Easy with an App!
If you'd like to learn more about the wild plants growing in your neck of the woods and you don't want to carry a pocket guide with you, well, you guessed it: there's an app for that! Here we present just a few options for apps that can help you become a better forager. When selecting an app, know your needs and be sure you can use the app even without a wifi connection–otherwise, take that paperback pocket guide with you!
Check your favorite App store for availability of these and other naturalist apps.
Wild Edibles Lite
The lite version features 20 plants and the full version features more than 200 plants–which is more than any other app. For each plant there are multiple pictures and up to 14 categories: General Info, Habitat, Seasons, How to Spot, Positive Identification, Similar Plants, Similar Plants Explained, Cautions, Harvesting, Food Uses, Nutrition, Recipes, Medicinal Uses, and Poisonous Lookalikes. The inclusion of recipes for each plant makes this app truly unique compared to others (most, if not all, the recipes are vegan).  Wild Edibles , developed by WinterRoot LLc and naturalist Steve Brill, features only plants that grow in temperate climates. The plant selection also focuses on ease of identifying, harvesting, and preparing. If you're serious about foraging for wild edibles, consider getting the full version, which additionally features plant lookalikes, related plants, and poisonous plants.
iNaturalist
As the name suggests, the  iNaturalist  app focuses on wild plant identification. Snap photos to aid in tree and wildflower identification, and log your findings with your location and notes. You can also share your observations with a community of other plant and outdoor enthusiasts, making it fun to read and share about unique plants around the world. This free plant identifier is great if you're looking to casually explore and deepen your appreciation of the natural plant life around you.
PlantSnap
This free plant identifier app allows you to snap a photo (or upload photos from your camera roll) and find the plant's name and species.  PlantSnap  will let you know whether the plant is endangered or rare, and also suggests basic care tips for your garden and house plants. You can use the "explore" feature to view snaps from other users around the world, including places like Ecuador, Algeria, and Turkey.
Edible and Medicinal Plants App
This foraging app covers 110 plants and each plant has up to 5 categories of information: Description, Habitat and Distribution, Edible Parts, Other Uses, and Cautions, as well as one or two photos per plant. The plant selection is broad and diverse, but it's not as easy to discern which plants grow in which zones. There are literally plants from the arctic to the tropics and from mountains to swamps. The  Edible and Medicinal Plants  app would be ideal for a traveler who is likely to find themselves meandering along less well-traveled roads and who already has extensive survival knowledge. You can find a good amount of useful information from this app, but it would probably take some time sifting through all the plants and cross referencing online to see what grows in your area.
Recipe
Lavender-Infused Honey Recipe – Simply Delicious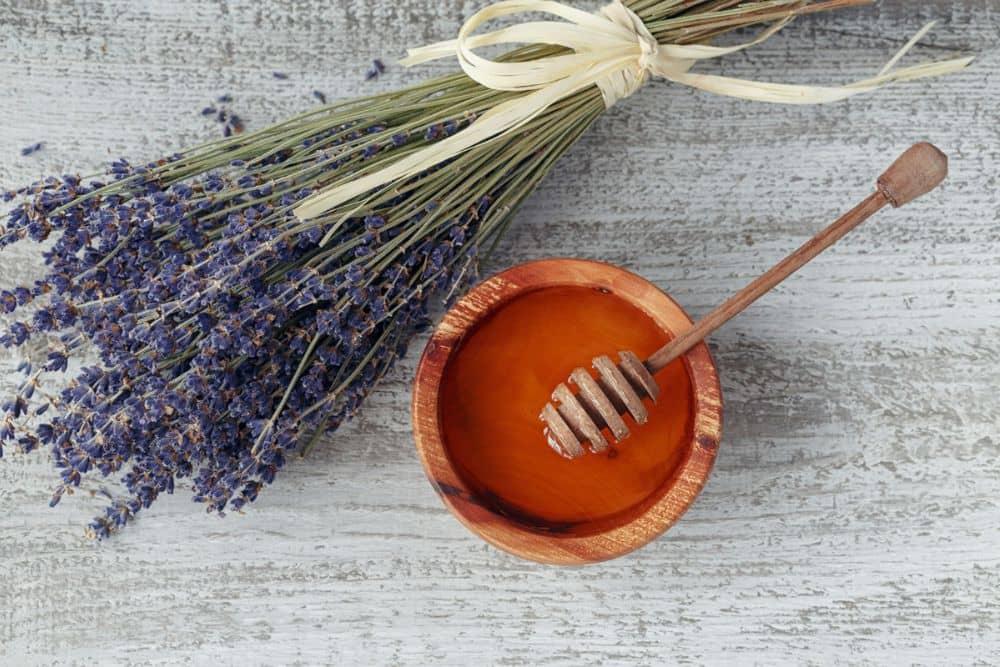 Simply Delicious Lavender-Infused Honey
Lavender-infused honey is a perfect complement to a cup of tea. We suggest chamomile, elderflower, or passion flower. Experience the health benefits of relaxing lavender and sweet honey by infusing the two together. While it does take a bit of patience–two weeks for the infusion to work its magic–it's worth the wait.
Ingredients
1 cup raw honey

2 Tbsp dried lavender flowers
Preparation
Place the raw honey and dried lavender flowers in a jar and mix to combine.

Cover with a lid and let the herbs infuse for at least 2 weeks in an area where the honey will not be exposed to extreme changes in temperature or lighting.

Place the jar in warm water and let sit for 5 minutes.

Using a fine nylon mesh strainer or cheesecloth, strain the honey in a clean jar.

Cover with a lid and store in a cool, dry place.
Interested in Become a Patient?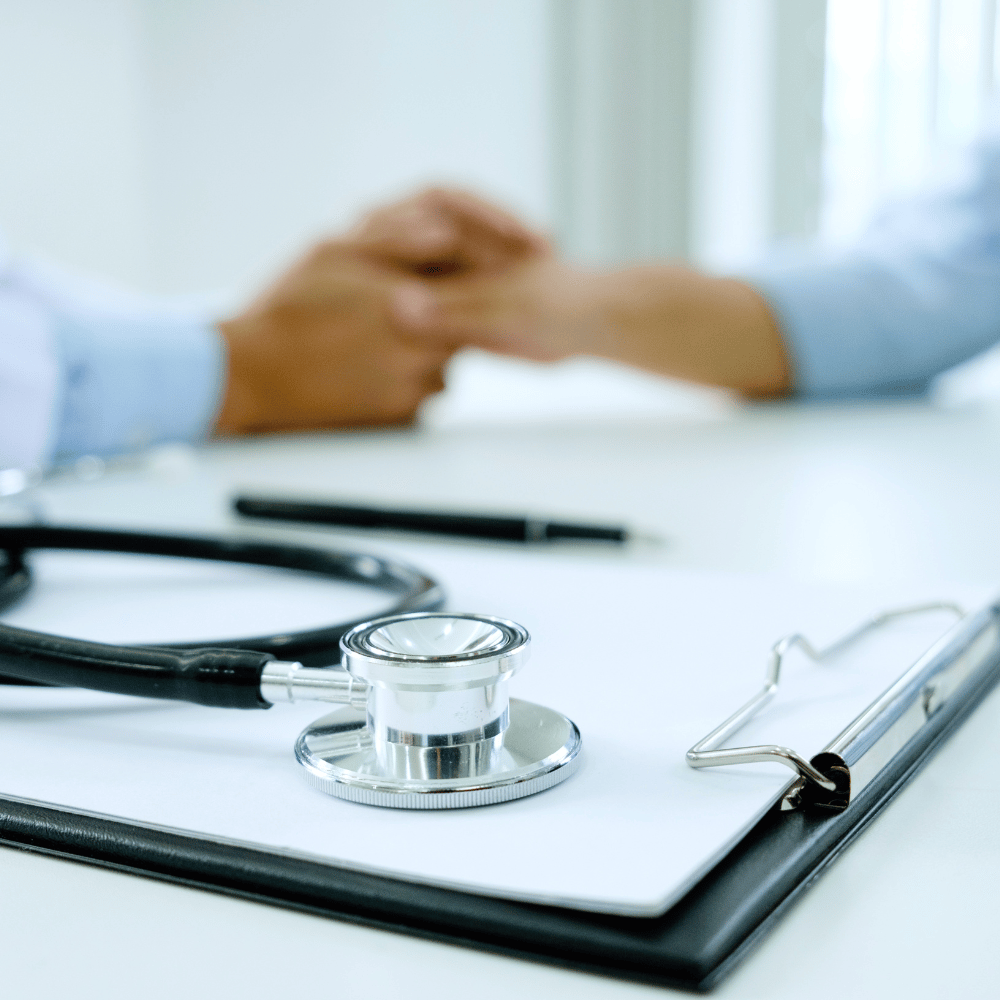 Thanks so much for your interest in Pure Homeopathy! We are a naturopathic team of homeopathy experts, offering virtual care around the globe. We also offer a variety of supportive health services at our clinic in Lafayette, Colorado.
Are you interested in becoming a patient? Book a complimentary call with one of our doctors. You can do this by calling 303-665-2423. Our team will answer all your questions and get you scheduled for the service that makes sense to you. We can't wait to support you with natural approaches that address the root cause and get you to feel better and stay there.
We can't wait to help get you whole healthcare for life!
Your pets can benefit from holistic healthcare too!
 Learn  how holistic care and conventional veterinary medicine can work together, with a Premium or All Access membership to  Holistic Actions !
For less than a bag of conventional pet food per month, you can learn to foster a healthier, happier lifestyle for your pet(s).
Thank You For Your Sharing!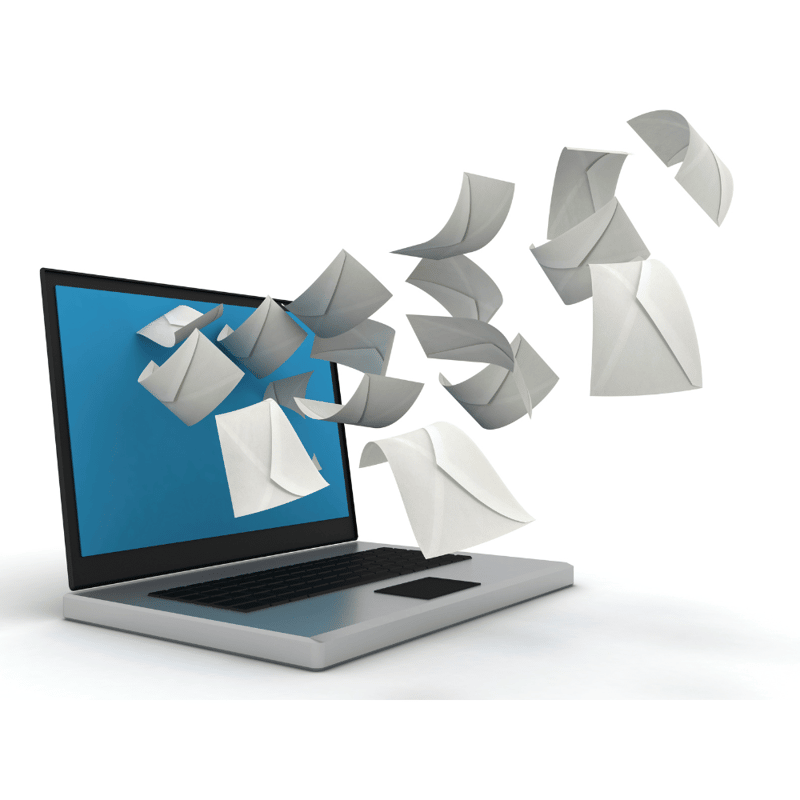 It is because of you that this practice is successful. Please feel free to forward this newsletter to anyone you would like! Also thank you so much for all of your referrals.
Pure Center of Health offers naturopathic and functional wellness programs to get to the root cause, empower healing, and restore hope. Stop chasing your symptoms in circles. Learn more about Pure Center of Health >>